Thumbpick
Brass with woodden top thumbpick for a very smooth and soft alternate bass sound.
Price – € 7,00
Tonebars
Ergonomic wood and brass tonebar with a roundnose for bichords andsingle strings.
Price – € 40,00 / 50,00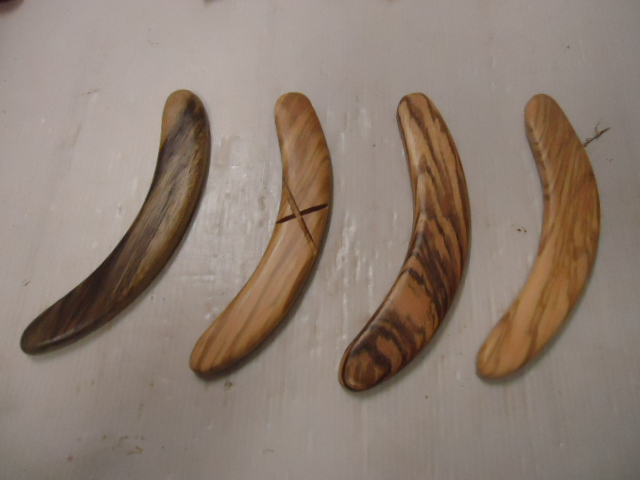 Armrest
Armrest for Weissenborn guitars, made with precious and beautiful woods, helps your hand without touching the guitar soundboard.
Price – € 50,00
Dogal Strings
Dogal strings made in Venice, Italy.
Price – € 16,20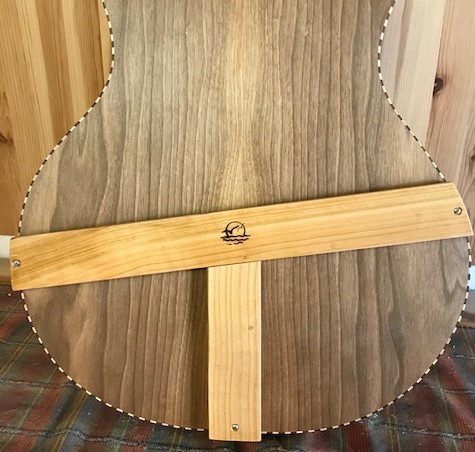 Tone Enhancer
The Tone Enhancer is possible on new Weissenborns and it improves volume of 20%.
The combination of: Tone Enhancer, neck holes and armrest, will give you the top of performances on your instrument.
Price € – 70,00
Minicapo
Mini moveable capos.
Price – € 35,00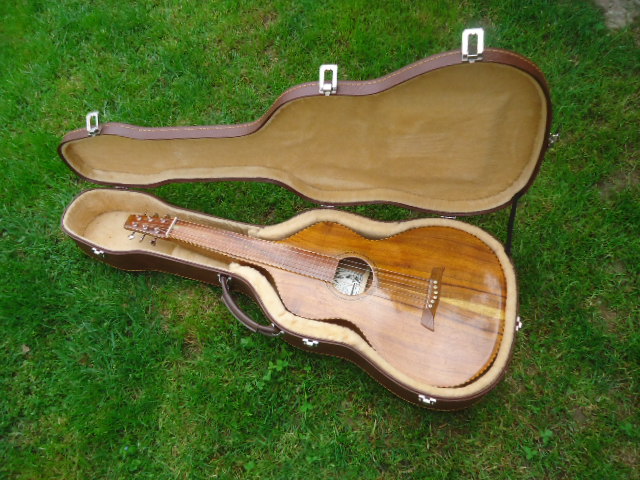 Hardshellcases
Hardshellcases for Weissenborn and lap steel guitars. Made in Italy with the sewed logo.
Price – € 135,00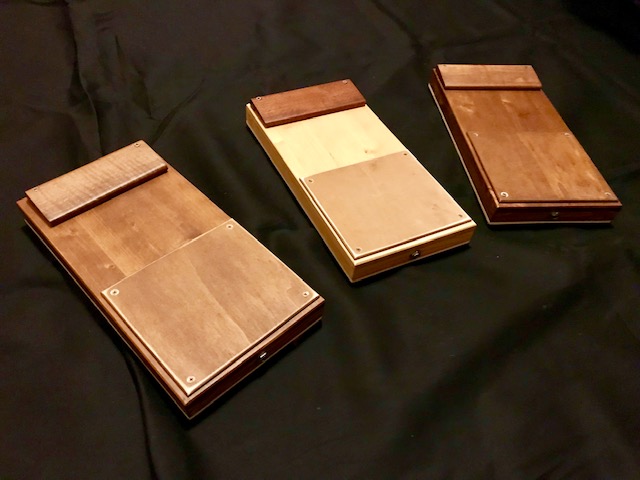 Stopmpboxes Footdrums
My stopmpboxes footddums are a continued evolution for 18 years experience and have a real bassdrum sound, combined to a rimshot under the heel. You can imagine to play with drum if you close your eyes. 
Very comfortable, like to beat on the floor. Usually my customers buy them when they hear them and i am very proud for this.
Price – € 65,00 / 95,00
Bottleneck
Porcellaine bottlenecks for slide. Very precise sound with high definition and high quality.
Price – € 20,00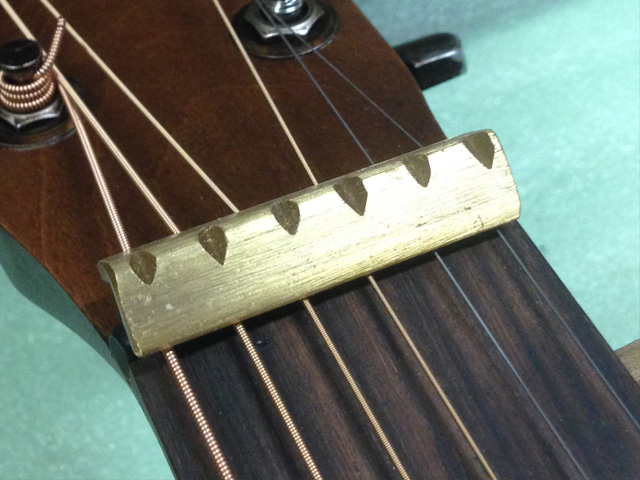 Nut Risers
Brass nut risers, fits to a regular acoustic neck.
Price – € 9,00
String Bender
String bender available for All lap steel guitar models.
 Please contact for further information.
All my Products
Select other product on this menu