About Me
Herrmann Guitars by Ermanno Pasqualato
Passionate about slide technique, Ermanno Pasqualato loves to build guitars inspired from old models throughby methods used in the past.
His production begins from the Weissenborn guitars with a wide building experience, through guitar models such as the Teardrop Weissenborn, to the Kona, the Baritone and the Tenor Weissenborn.
He created inspired by American builders, the Resonator Weissenborn, a kind of hybrid with the Weissenborn characteristiques and resonator sound. After this, we can find the Parlor Squareneck an extinct slide instrument, Weissenborn with aluminium top and walnut body.
He produces also Lap Steel guitars, either solid body or semihollowbody or hollowbody and a solid body lap steel 8 strings guitar. Another production consists of flat top guitars inspired by famous brands and parlor guitars.
Herrmann Guitars Products
Made by my hands
Tone Enhancer
Tone enhance accessory.
Improve volume and sound quality.
Moveable device.
€ 80,00 on requests
Nordik Model Weissenborn
Canadian cedar soundboard, curly maple back and sides, Sitka spruce braces, abalone inlays, Der Jung open gear tuners, ebony nut, wengè bridge, matt oil varnish finish, hide glue.
Style 3 Nordik € 1.200
Style 4 Nordik € 1.350
Bluegrass Mandolin
Built by Ermanno Pasqualato & Mario Maran. Italian Val di Fiemme really handcarved top and curly maple back and neck. Amazing open sound.
€ 1300,00
Renovation Antique Guitars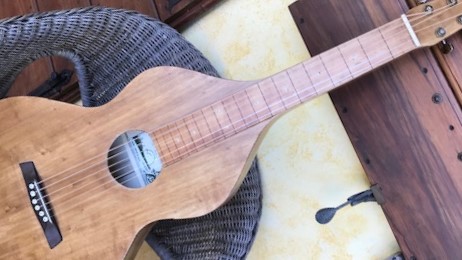 Weissenborn Junior
In solid european poplar, oil finish and natural resins. Avaliable in vintage or natural color.
€ 585,00
Mother pearl and abalone inlays
Holes on the Neck
Three holes on the neck to get more volume, more Basses, to project the sound to the listeners, to amplify by an external microphone.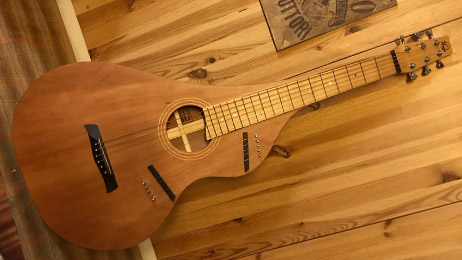 Mini Harp Weissenborn
Double shape, available in several woods and styles, allows to play harp arpeggios together with the slide technique.
Style 1 € 1.000,00
Banjos
Restoration and renovation old banjos.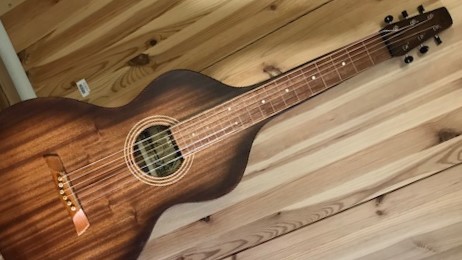 Sunburst Weiss Style 1
Whit all solid manhogany, oil and natural resins, varnish, hidding glue.
€ 800,00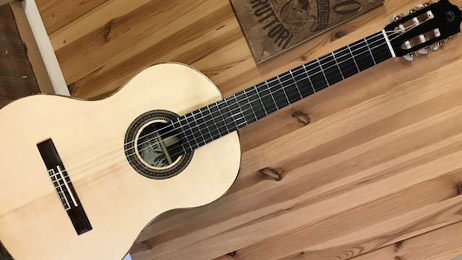 Classic Guitar in 2 models
Concert Model and Standard model.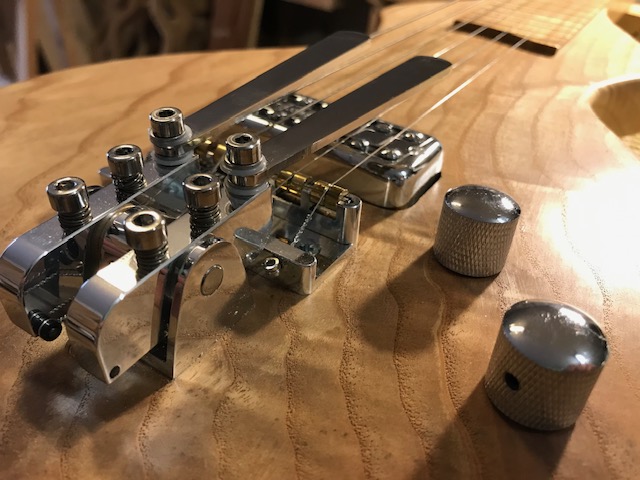 String Bender
String bender available for All lap steel guitar models.
Contact for further information.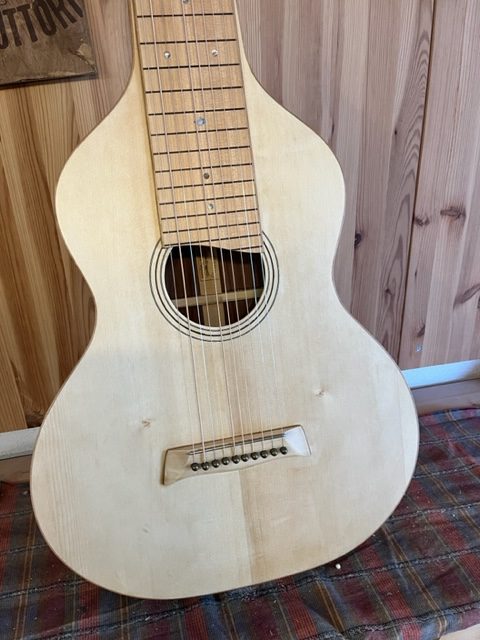 Ten Strings Weissenborn
Italian alpine spruce top, rosewood back and sides.
Price € 1.800,00
Ten Strings Weissenborn
New Serie double hardwood 
Please ask for the price
Woods
A choice of 17 kind is possible to build a Herrmann guitar
Val di fiemme Italian Alps spruce
Testimonials and reviews
Write your review on Google
WhatsApp: +39 346 5354074