Highly passionate to the slide techniques, Ermanno Pasqualato loves to build guitars inspired from old models throughby methods used in the past.
Production begins from the Weissenborn guitars with a wide building experience, through guitar models such as the Teardrop Weissenborn, to the Kona, the Baritone and the Tenor Weissenborn.
He created inspired by American builders, the Resonator Weissenborn, a kind of hybrid with the Weissenborn characteristiques and resonator sound. After this, we can find the Parlor Squareneck an extinct slide instrument, Weissenborn with aluminium top and walnut body. He produces also Lap Steel guitars, either solid body or semihollowbody or hollowbody and a solid body lap steel 8 strings guitar. Another production consists of Acoustic guitars such as Martin, Gibson copies and Parlor guitars.
Weissenborn Teardrop arpa in acero tinto
The number of the guitar strings can change on request,  with the pissibility to add extra bass. 
Price to be agreed
Weissenborn Junior model in pioppo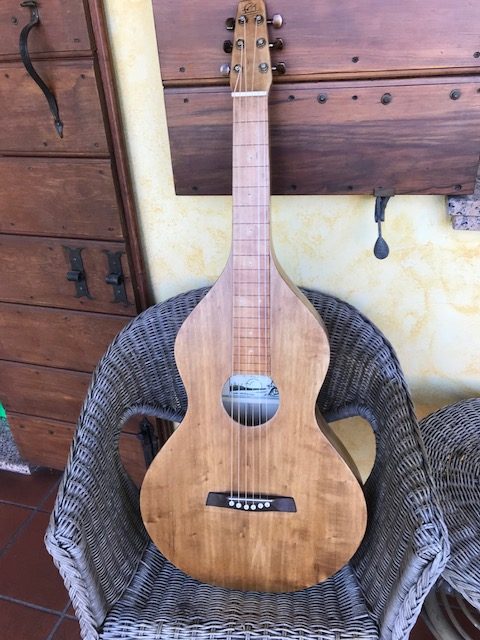 In solid European poplar, oil finish and natural resins. Available in vintage or natural color.
Price 550,00 euro
Sunburst Weissenborn style 1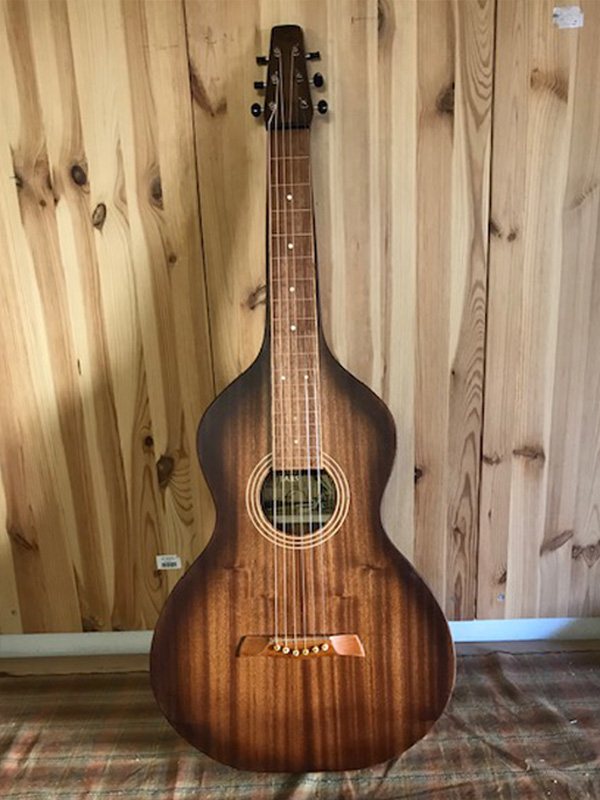 Sunburst Weissenborn style 1, whit all solid mahogany, oil and natural resins varnish, hidding glue.
Price 800,00 euro
Robinia Pseudoacacia wood style 2
A european hardwood with propertirs of an exotic hardwood. Powerful and interesting sound.
Price to be agreed
When buyng from an artist, maker, you're buyng more than just an object or paiting. You are buyng hundreds of hours of experimentation. You are buyng days, weeks and moths of frust pure joy. You aren't just buyng a thing, you're buyng a piece of heart, part of soul, a momentof someone' life. Most important, you are buyng the artist more timeto do something they are passionate about.
Subscribe to Our Newsletter
Iscrivendoti alla nostra newsletter, resterai sempre connesso con noi e scoprirai sibito le nostre novità sui nuovi modelli. Inserisci qui sotto la tua mail. No spam!